How to stake ATOM to get stkATOMs¶
pSTAKE will launch with initial support for the Cosmos chain's native token, ATOM, and will extend support for multiple PoS networks in the near future. You can unlock the liquidity of staked assets on the supported PoS networks by depositing your native assets.
You first need to get connected to your Ethereum wallet. A designated wallet address is provided to send your assets to.
From Home click Staking; the Stake page appears by default.
Enter the number of ATOM.

Click Deposit & Stake. A window appears to copy the attributes when you send your ATOM using any of these methods:

Wallet

gaia CLI method
Keplr
Ledger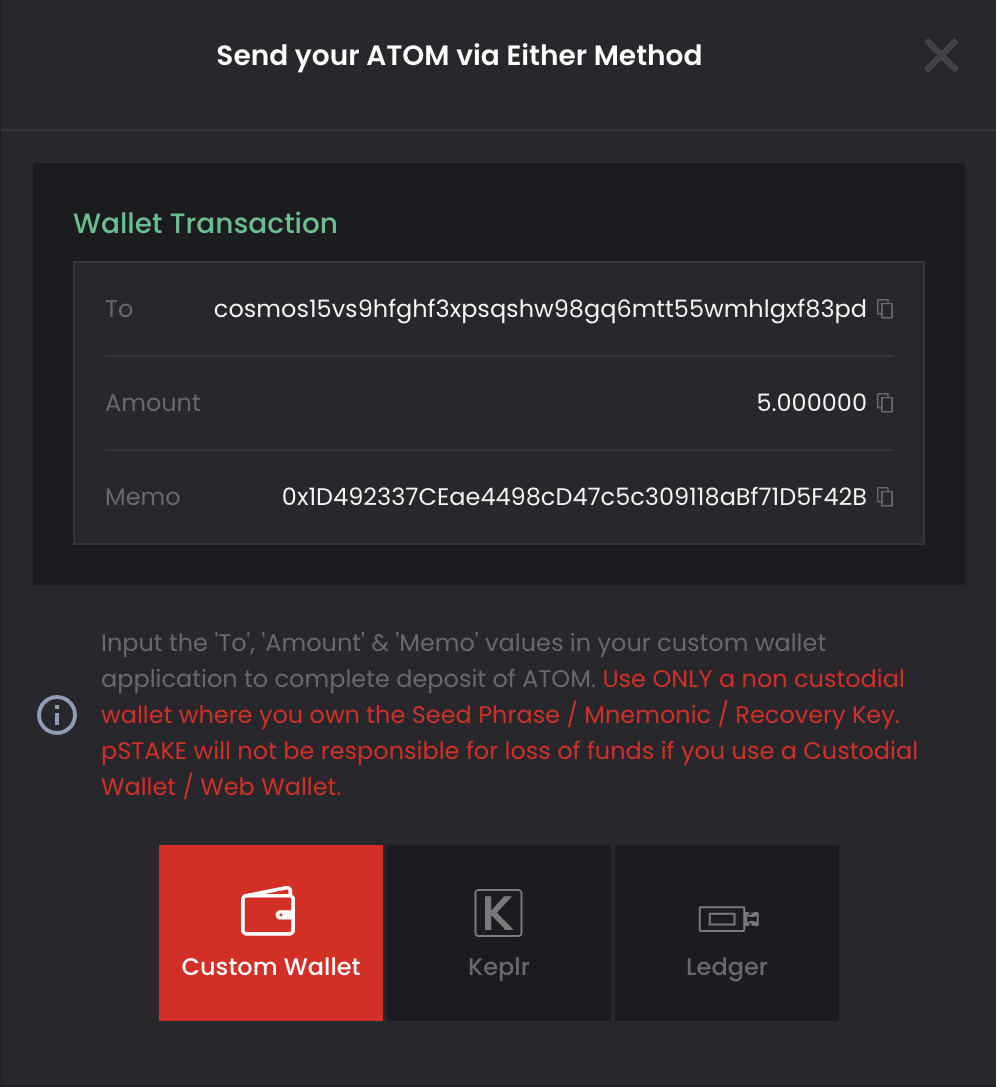 Click the Copy icon to copy the attributes and complete the transfer of the ATOM.
Click Confirm.
Note: When sending ATOM through the Gaia CLI method, copy the Gaia CLI command and replace the address placeholder with your Cosmos address and run the command.
After the staking transaction is processed, your stkATOM are credited to your wallet. You can now start earning staking rewards on the stkATOM credited.